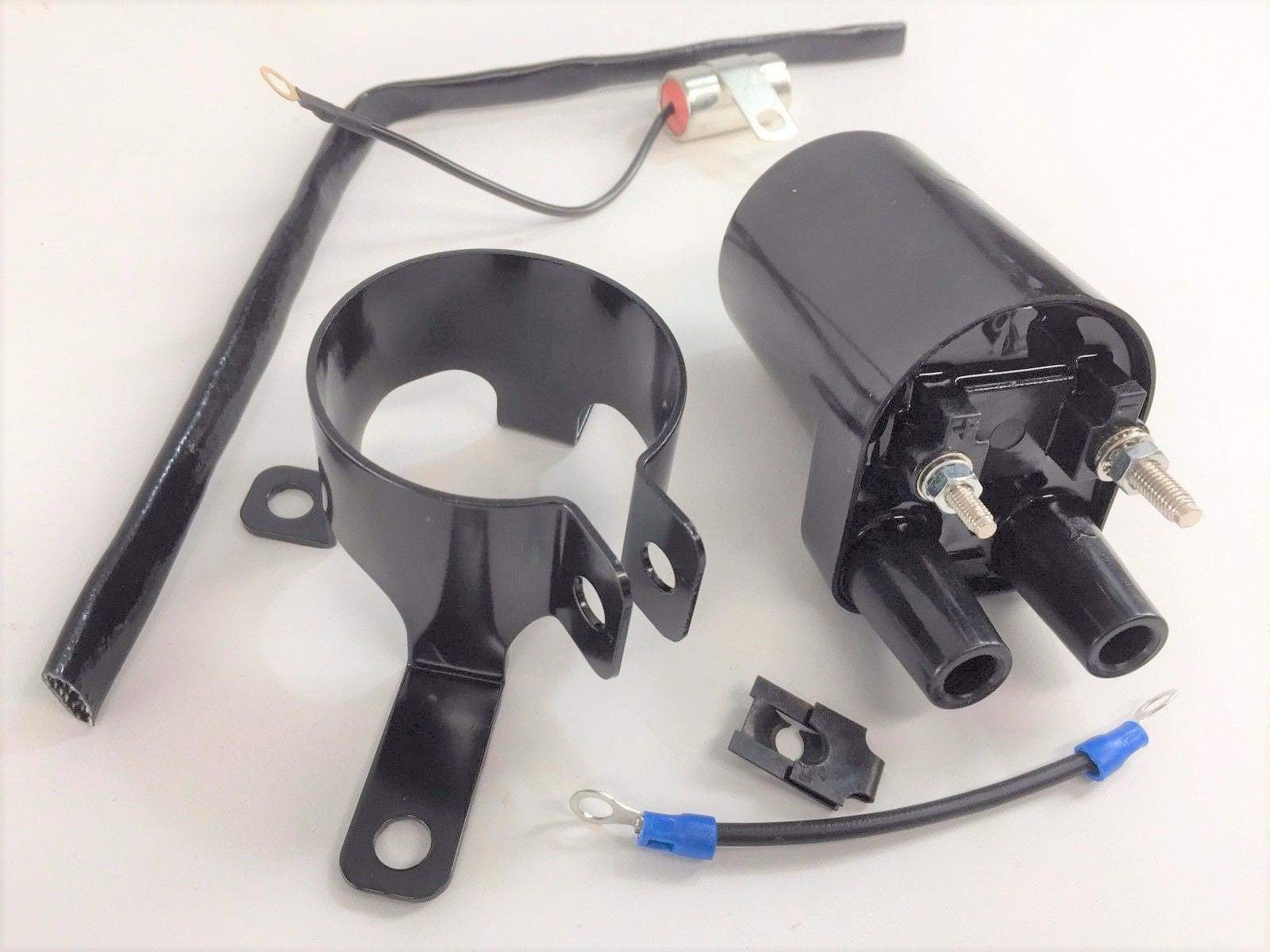 Ignition Coil Fits John Deere Lawn Mower HE541-0522
New product launch from Flip Manufacturing!
Replacement coil kit for part numbers HE541-0522 and HE541-0523.
We have just launched a replacement ignition coil that fits John Deere lawn mower models 316, 317, 318, 420, F910 and F930 with P220G engines.  This is a complete kit that includes a replacement ignition coil and capacitor.  This kit is a direct replacement with no modification required.